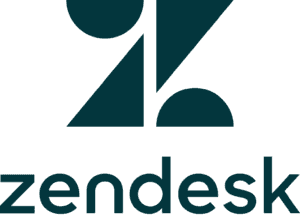 zendesk efficiency audits
Leverage our 4 years of expertise to evaluate your Zendesk implementation.
why invest in an efficiency audit?
Find workflow challenges for agents and managers

Expose customer experience problems and solutions

Discover areas to optimize

Bring best practices to your admins and agents

Leverage the experience of a veteran Zendesk development partne

ROI – Save time for your agents on each ticket!
how does it work?
Start quickly: After deciding which plan is right for you, reach out to us and we'll schedule a kick off call. The whole audit normally takes 2 weeks to complete.
Quality work: Our certified Zendesk admins have deep competency in looking at Zendesk instances and quickly identifying areas for improvement.
Best practices: We have worked with a wide range of customer types and verticals so we can bring experience and perspective on what leading brands are doing to succeed.
A Valuable Report: Our detailed reports will give you practical tips and precise direction to take to improve the way your agents work and provide a better customer experience.
check the basics of your zendesk efficiency yourself
Download our Zendesk Efficiency Checklist to ensure you're covering the basics of Zendesk Efficiency.
then let us take your instance to the next level.
Schedule a consultation with one of our experienced Zendesk experts and let us do a deep dive for you.
zendesk efficiency audit details
Up to 40 hours of review time

One 7-15 page report depending on complexity of instance

One 30 minute phone consultation before the review is done to discuss areas of interest, challenges, etc.

One 60 minute phone consultation after the report is complete to review the results and discuss solutions $250 discount on any work done to make improvements and changes

ready for us to complete a zendesk efficiency audit for your company?