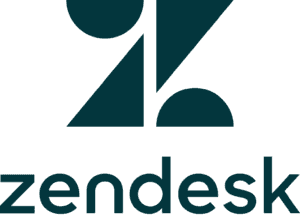 "I never want to use another customer service ticketing system."
This could be what YOU'RE saying in a few months!
Our clients tell us over and over how Zendesk makes supporting their customers simple… and we want to make your help desk easy to run, too.
Get Started
When You Sign Up For Zendesk Through 729 Solutions, You Can Get Up To 30% Discount On Seats.
Why?
Because we're a Zendesk Premier Partner, AMER Partner of the Year, and Master Implementer. Pretty fancy titles, huh? Our moms think so, too...
But what that means is that we can offer our customers a discount that keeps paying off every month.
So You Get A System That Really Works.
And you can actually USE it because you easily understand how to get it to do what you need.
Want An Easy, Simple Customer Service Platform? At A Lower Price?
On average, Zendesk increases customer satisfaction by
On average, Zendesk increases agent satisfaction by
Customers will spend more to buy from a company that offers good customer service by
So... Would You Like To Have More Customers?
Who Are Happier?
Here's What A Few Users Have Said
About Their Zendesk Experiences: